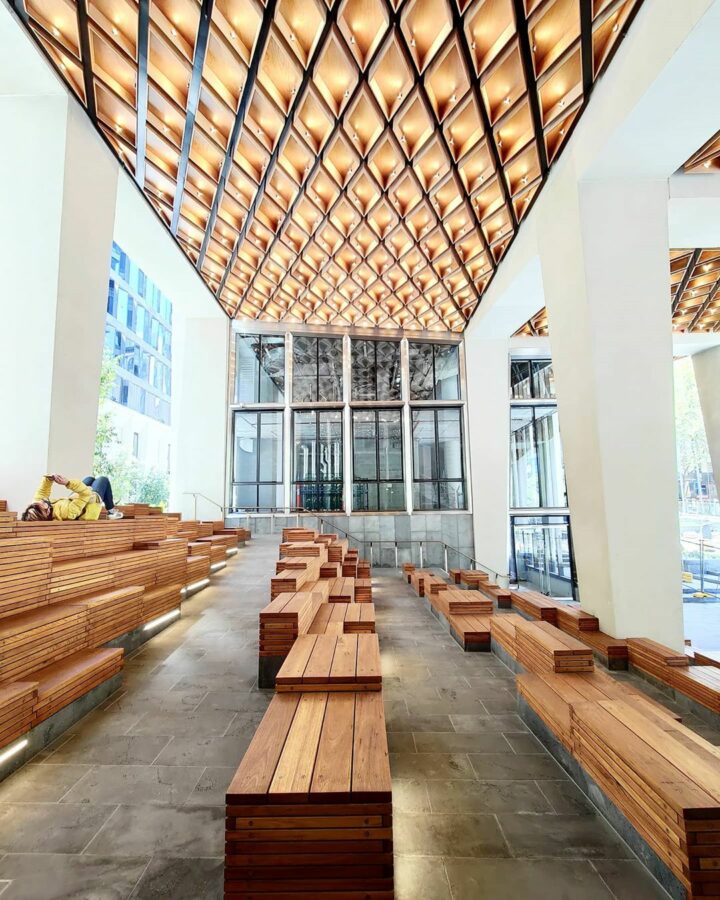 PROJECT: 447 Collins St
Comprising a prominent block in the central business district, this development demonstrates how an under-utilized part of the city can be transformed into a vibrant urban community. A collaboration with Woods Bagot and SHoP Architects, the project greatly expands the district's network of public spaces, reconnecting the downtown with the Yarra River.
WSP Specialist Lighting worked closely with the Architectural team on the design of the Commercial towers for the Commercial Lobby and Public Realm areas.
DATE: 2017-2020
CREDITS: WSP Australia (Lighting), Woods Bagot (Architect), Shop Architect (Architect)
PHOTO CREDITS: –