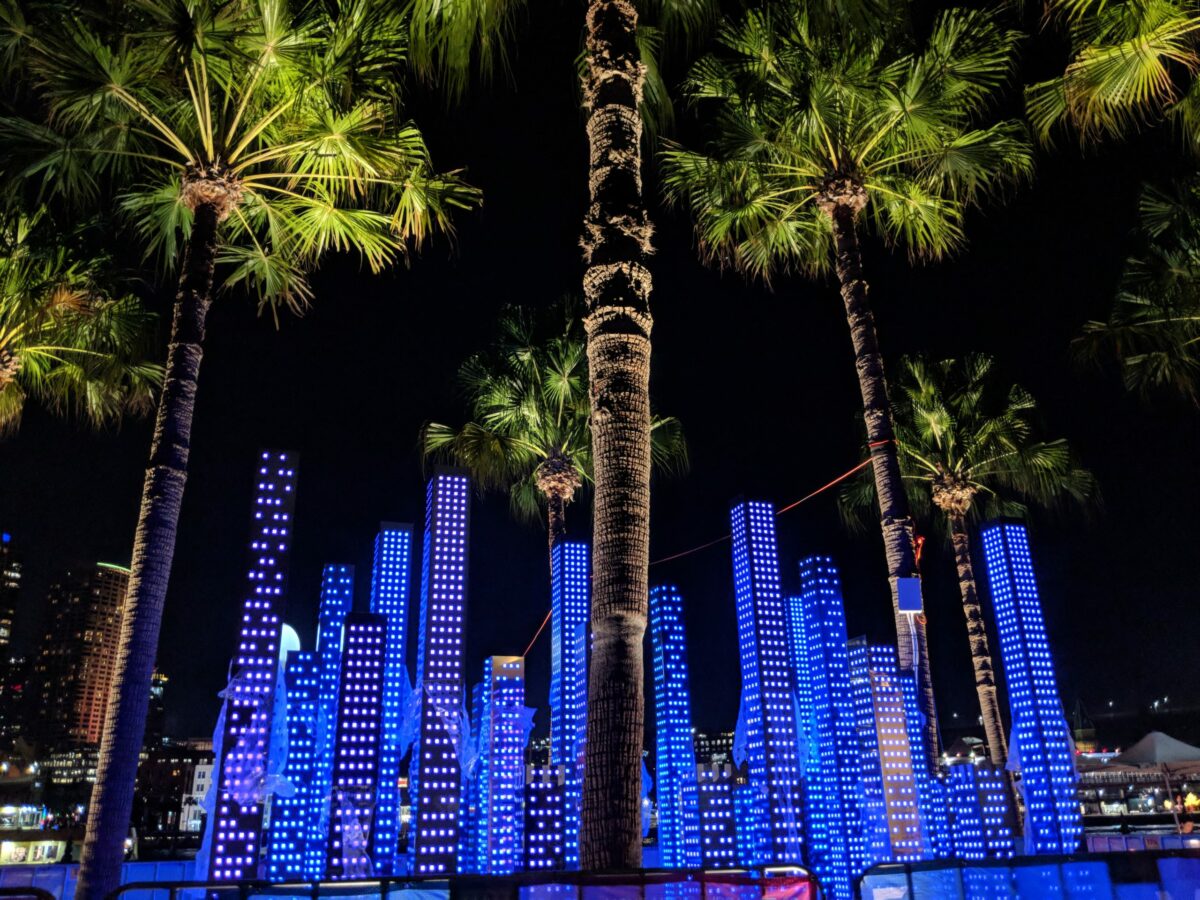 PROJECT: What is a City but the People  (Vivid Festival, Circular Quey, Sydney)
DATE: June 2019
CREDITS: Fiona Venn, Rachel Smith and Kim Straatemeier (Lighting Designers)
Cities have a way of making us feel small and sometimes swallow us up.
'What is a City but the People?' lets the event goer become fully immersed within the city, allowing us to connect with and enjoy the city, seeing it from a different perspective.
The way natural and artificial light affect a city and its inhabitants isn't always understood or acknowledged. Cities change with the path of the sun at different times of the year. The shadows and light play interacting with the buildings effect the way we design buildings and in turn how we use them. The installation's 31 towers rise from the ground and are all lit internally. They change colour with the path of the sun, from warm to cool, and twinkling from afar. It mimics a cityscape in real life.